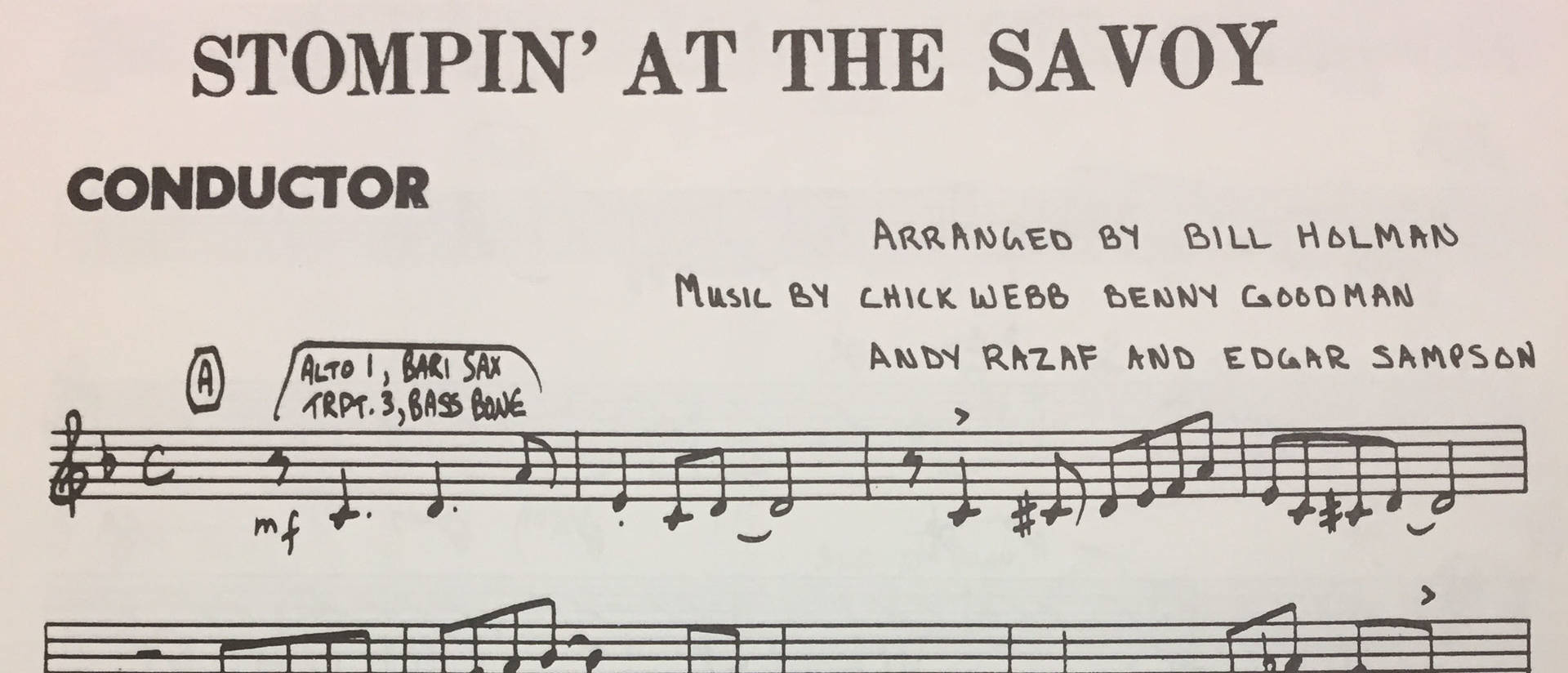 Special Collections + Archives Department
W.D. McIntyre Library, UW-Eau Claire Consisting of over 1,400 charts and nearly 1,000 record albums, the John L. Buchholz Jazz Library presents a treasure of jazz information available to scholars, musicians, and other researchers. Particularly strong in big band charts and recordings of the 1950s, 60s, and 70s, the collection contains materials from numerous jazz legends including Count Basie, Les and Larry Elgart, Maynard Ferguson, Neal Hefti, Woody Herman, Bill Holman, Stan Kenton, Billy May, Rob McConnell, Buddy Rich and Shorty Rogers.
Collected over a span of forty years by Edward "Pete" Petersen, a Dallas area big band leader, the collection was given to the University of Wisconsin-Eau Claire in 2012. The collection is named in honor of John L. Buchholz, a UW-Eau Claire professor emeritus of English and longtime jazz musician and supporter of jazz studies.
Accessing the Collection
The materials in this collection are for academic use. Researchers are welcome to visit us in person during our normal business hours. We are also willing to work with researchers who are unable to visit us in person by reproducing materials from this collection. The collection is organized into two series: charts and recordings. For more information regarding the contents of these series, please view the two spreadsheets appearing below (both Excel and OpenDocument Spreadsheet versions available).
Duplication/Reproduction
Materials in the collection can be reproduced for researchers. Please send your inquiries to library.archives@uwec.edu.
Charts
Charts will be reproduced, whenever possible, as PDF files and sent electronically to researchers. The cost is US$.25/page.
Recordings
Record Albums will be digitally recorded with files written to a CD. The cost is US$25.00/record.
Please note, all orders of US$25.00 or more require prepayment. For all requests requiring shipment, there is a US$10.00 shipping and handling fee.
UW-Eau Claire faculty, staff, and students are strongly encouraged to discuss their requests with the university archivist.
Copyright
Materials from the John L. Buchholz Jazz Library are intended for academic use only and may be protected by United States Copyright Law. It is the responsibility of researchers to use materials in accordance with United States Copyright Law.
For more information, please contact the Special Collections & Archives Department at W. D. McIntyre Library.
Email: library.archives@uwec.edu
Phone: 715-836-2739