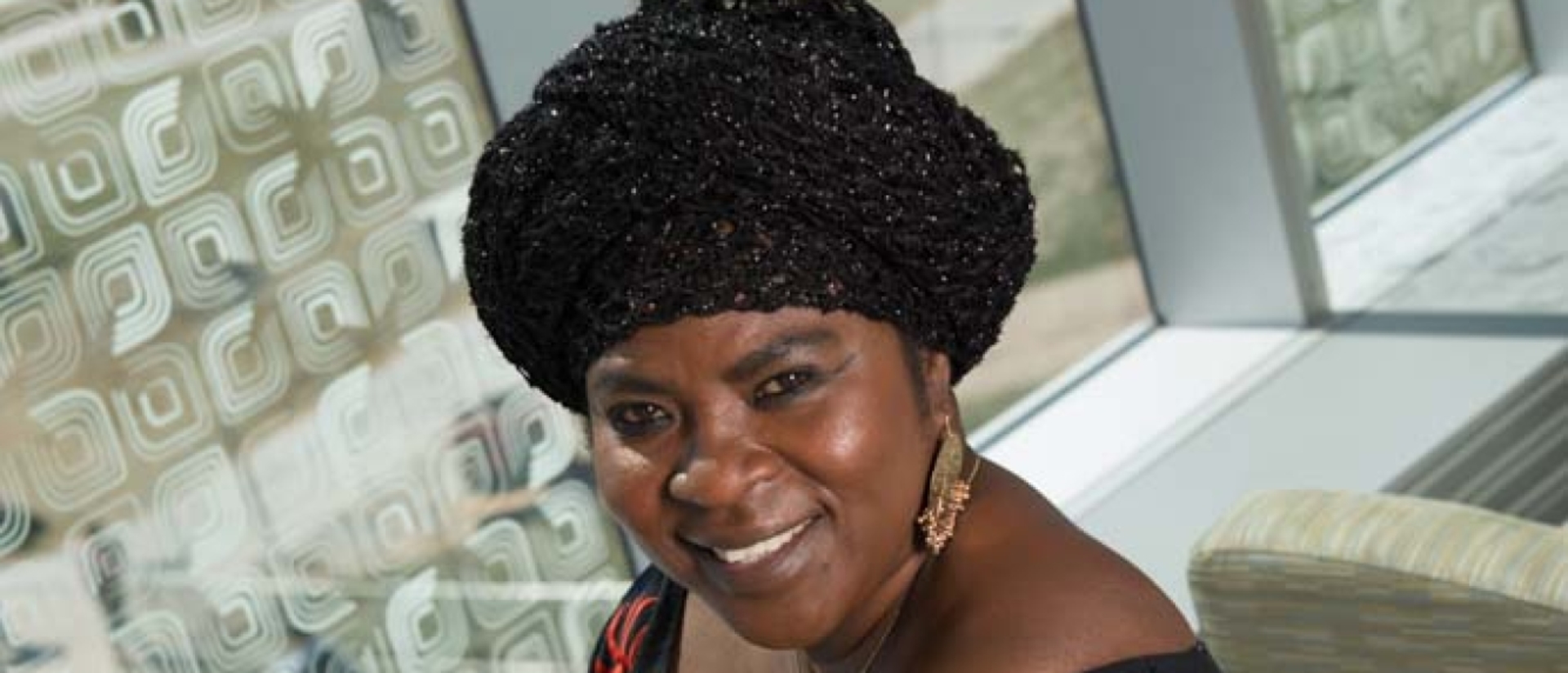 Special Collections + Archives
The materials in this collection provided unparalleled access to the scholarly and professional activities of Dr. Tess Osonye Onwueme. The collection consists of correspondence, manuscripts, print materials, media, ephemera, subject files, and associated materials and photographs from 1975-2014, with the bulk of the content from the mid-1980s to the early 2000s. The collection is organized into three series: (1) Professional and Scholarly Materials, (2) Administrative Materials from the University of Wisconsin-Eau Claire and (3) Scholarship focused on Onwueme's works.
Tess Osonye Onwueme Biographical Statement
Accessing the Collection
A detailed finding aid for the Tess Osonye Onwueme Papers is available through the following link:
Guide to the Tess Osonye Onwueme Papers, 1975-2014
Researchers wishing to view this collection are welcome to visit us in person during our normal business hours. We are also willing to work with researchers who are unable to visit us in person by reproducing materials from this collection. Materials are available for transfer through the Wisconsin Historical Society's Area Research Center Network. For more information about accessing this collection please contact Special Collections and Archives Department Staff.