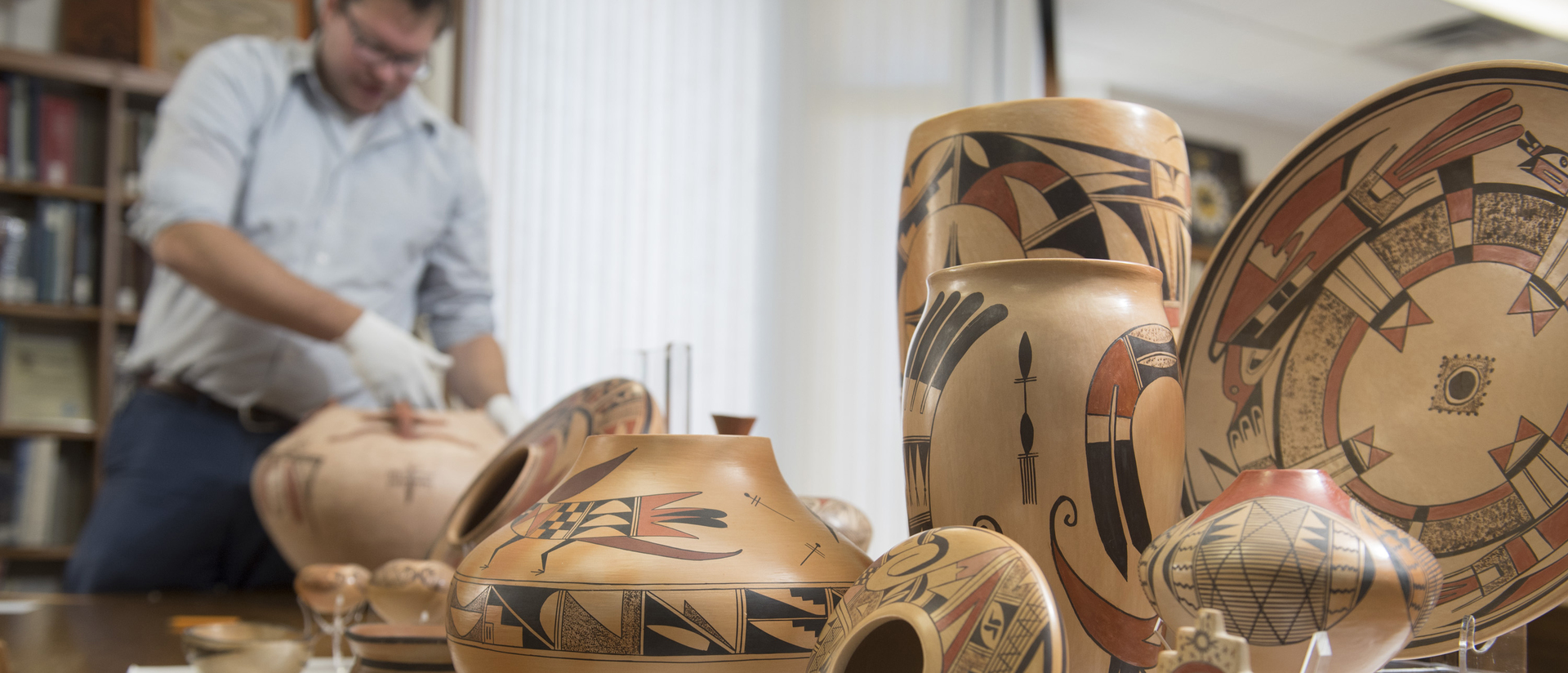 Southwest Pottery Collection
The LaBelle Miller Southwest Pottery Collection, which has approximately 400 pieces, is held in the UW-Eau Claire McIntyre Library's Special Collections and Archives department, displayed on campus, and used as an invaluable teaching resource.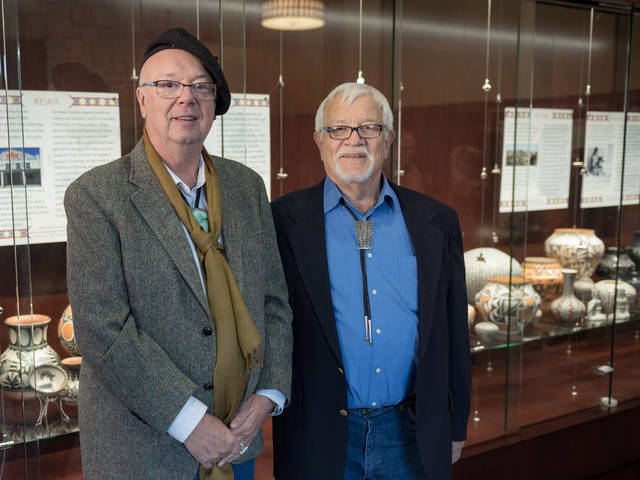 LaBelle, a 1968 UW-Eau Claire art education graduate, taught for 30 years in Cornell, while Miller, a 1972 UW-River Falls art education graduate, taught for 35 years in Bruce. During summer breaks and after retiring, they combined their knowledge of fine art with a love for the Southwest and Miller's passion for the region's pottery. For nearly 30 years, they would go to Santa Fe, New Mexico, returning with pieces of pottery that appealed to their eye for beauty and spoke to them — often stemming from their personal relationships with the artists.
While teaching and after retiring, Miller and LaBelle operated Norte Antiques, an antique, decorating and floral business in Bruce. In an interesting convolution of trade, they would acquire Southwestern baskets, rugs, jewelry and, of course, pottery that people had purchased and brought back to the Midwest. LaBelle and Miller would buy these items from collectors and return to Santa Fe to resell them to galleries. Their return to Wisconsin usually included bringing new pottery acquisitions they found in New Mexico to add to their impressive collection. Five years ago, they decided it was time to move themselves and the collection to Santa Fe. The collection, which traces its beginnings to Wisconsin, is now returning.